1998 Visit to Armagh Planetarium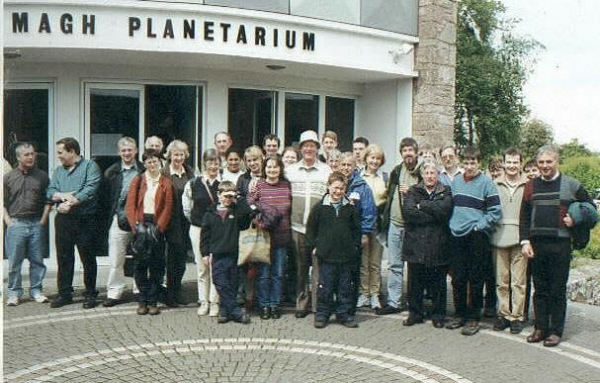 1998 Visit to Birr Castle
Home of the once, largest telescope in the world for over 70 years, built by the Third Earl of Rosse in 1845. This world famous telescope has been fully restored and sits in the centre of the Demesne to be viewed by all who visit.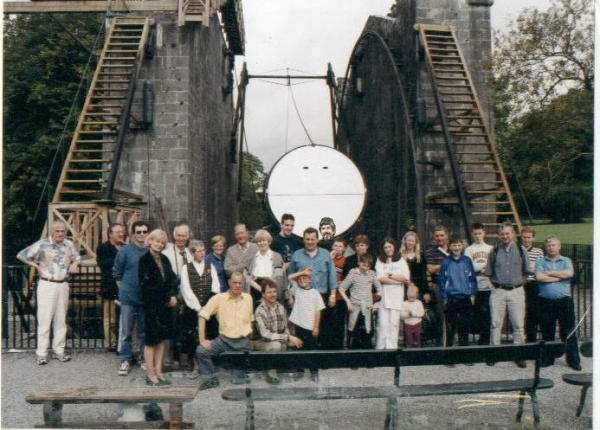 2002 Visit to John Birmingham Ancestral home & Ceide Fields
 2011 Visit to the Crawford Observatory UCC, Blackrock Castle and the National Space Centre
2012 Visit to Dunsink Observatory & Clonkill Observatory

2013 Visit to Newgrange
In September 2013 members of the club went to Newgrange and Knowth in Co. Meath for their annual day trip. Newgramge is the the best known Irish passage tomb and dates to c.3, 200BC. The large mound is approximately 80m in diameter and is surrounded at its base by a kerb of 97 stones. The most impressive of these stones is the highly decorated Entrance Stone.
2014 Visit to Armagh Observatory and Planetarium
The Armagh Observatory is a modern astronomical research institute with a rich heritage, and the oldest scientific institution in Northern Ireland. Founded by Archbishop Richard Robinson in 1789 as part of his dream to see the creation of a University of Ulster in Armagh, the Observatory stands close to the centre of the City of Armagh together with the Armagh Planetarium in approximately 14 acres of attractive, landscaped grounds known as the Armagh Astropark. The Observatory is one of the UK and Ireland's leading astronomical research establishments with around 30 research staff, including students and short-term visitors, actively studying subjects such as Solar-System Science, Solar Physics, and Stellar and Galactic Astrophysics.