GALWAY ASTROFEST 2023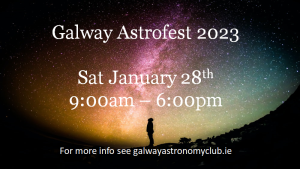 Welcome to the Galway Astronomy Festival 2023. This year we are delighted to be holding the festival 'in-person' again. This years festival takes place at the Menlo Park Hotel, Terryland, Galway.
Festival Timetable 
09:00 – 10:00 – Registration
10:00 – 10:15 – Opening address
10:15 – 11:15 – Jeremy Rigney
11:15 – 12:15 – Brian MacGabhann
13:00 – 14:00 – Lunch & Workshop with Tom O Donoghue (12:30)
14:00 – 15:00 – Aoibheann Lambe
15:00 – 16:00 – Dr Nicholas Devaney
16:00 – 16:30 – Tea/Coffee break
16:30 – 17:30 – Shenaz Soni  (This talk will be coming to you live from the U.S.)
17:30 – 18:00 – Final discussions
19:30 –    ?!     – Festival evening dinner
Friday 27th Jan 9:00pm. – Festival screening of 'Contact' – PÁLÁS Cinema

Oscar winners Jodie Foster and Matthew McConaughey star in this gripping story of a radio astronomer who receives the first extra-terrestrial radio signal ever picked up on Earth.
As the world powers scramble to decipher the message and decide upon a course of action, she vies to fulfil her dream of becoming the first human being to make contact with alien beings.
Directed by Academy Award-winner Robert Zemeckis, this thoughtful and philosophical epic features an all-star support cast including Oscar-nominee and Emmy-winner James Woods, Oscar-nominee John Hurt, Emmy-winner Tom Skerritt, Oscar-nominee Angela Bassett and Rob Lowe. Based on the novel by renowned author/physicist Carl Sagan.
You can book your movie ticket here: www.palas.ie
Saturday 28th Jan. Trade Displays and Exhibition
Running alongside the day's other events some of Ireland's largest sellers of astronomical equipment will have their wares on display. The hall will also host stands providing information on Dark Sky festivals, displays of astrophotography, information stands and more.
Lecture Program – Sat 28th Jan
Speakers:
Jeremy Rigney (DIAS):
'Cutting Edge Radio Astronomy in Ireland'
Bio: Jeremy graduated from University College Dublin with a BSc. (Honours) in Physics with Astronomy and Space Science. His final year research topic calculated the star formation rates around the circumnuclear ring of the galaxy NGC 4736.
He is currently the Eric Lindsay PhD Scholar, jointly based between the Dublin Institute for Advanced Studies & Armagh Observatory and Planetarium. Jeremy is also registered as a postgraduate research student at Queen's University Belfast.
Jeremy's PhD research focusses on the simultaneous detection of low mass stars at optical and radio wavelengths to better understand their activity levels, as well as the impact this activity might have on orbiting exoplanets. He also studies the Sun at radio wavelengths to help make comparisons with stellar radio emission."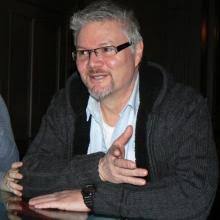 Brian MacGabhann:
'Is There Anybody Out There?: Life in the Universe'
Bio: Brian MacGabhann began amateur astronomy at the age of 14. He is the former education and outreach officer with Galway Astronomy Club, and later club chair. Brian helped organise the Galway Astronomy Festival for several years. He is the founder and resident lecturer with the Renmore History Society in Galway. He has lectured extensively to clubs and groups throughout Ireland, including giving lectures at Dunsink Observatory, and the Kerry and Mayo Dark Sky festivals and of course previously here at the Galway Astronomy Festival.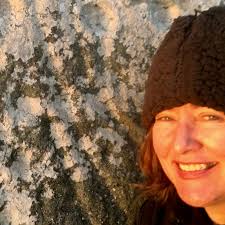 Aoibheann Lambe:
'Prehistoric Astronomy in Ireland?'
Bio: Aoibheann Lambe is an archaeologist and specialist in rock art (megalithic-era open-air rock carvings). She is the coordinator of the 2023 Skellig Coast Dark Sky Festival which takes place 24-26 March 2023. She is employed by University College Cork on the LIVE operation (ecomuseumlive.eu). The first Skellig Coast Dark Sky Festival. held last year, was am initiative of LIVE, a project which aims to enable coastal communities to promote their natural and cultural assets, creating opportunities for sustainable tourism, especially outside of the traditional peak tourist seasons. She is shortly taking up a position as tourist officer with Comhchoiste Gaeltacht Uíbh Ráthaigh on the Iveragh Peninsula in Kerry. Her research interests include archaeo-astronomy, palynology and medieval graffiti.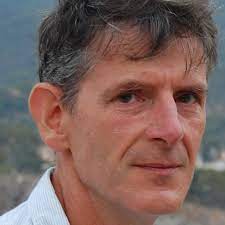 Dr. Nicholas Devaney (NUIG):
'Detecting Exo-Earths with Future Telescopes'
Bio: Dr Devaney obtained his PhD at UCG/NUIG in 1989, became Research Associate at the Royal Greenwich Observatory from 1989 to 1991 and at the Observatoire de Meudon, Paris from 1991 to 1992, Support Astronomer at the Instituto de Astrofisica de Canarias from 1993 to 1995, and from 1995 to 2005 he held the prestigous role as Adaptive Optics manager at the 10.6m GTC telescope Canarias, the largest single mirror in the world. In 2005 he returned to NUIG as a lecturer in Applied Optics.
Dr Devaney's background is in Astronomical Imaging with high spatial resolution, mostly involving Adaptive Optics and Image Processing. His current work in this area concerns the detection of extrasolar planets in data obtained using adaptive optics. He is also interested in the application of adaptive optics and other techniques to the enhancement of microscopy. In addition, he is supervising projects on Image processing of medical images; specifically on the study of retinal disease using adaptive-optics retinal images and the optimal detection of lesions in mammography.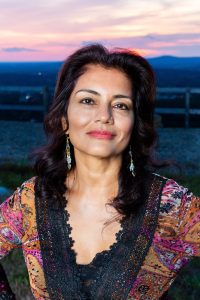 Shehnaz Soni:
'Artemis and Beyond: Where the past meets the future'
Bio: Shehnaz is an accomplished Aerospace Engineer, an Author, a Health and Transformational Coach, an Energy Healer, and the proud Mother.
She has worked as a rocket scientist for both Boeing and NASA. Her work on the massive rocket called the Space Launch System (SLS) will be used in one of the earlier missions to facilitate living on the Moon. Additionally, she assisted in building and implementing the Falcon 9 rocket which provided taxi service for astronauts aboard the International Space Station eliminating our reliance on the Russian Soyuz rocket.
Her most recent work at NASA includes the Artemis Project. She and her cutting-edge team of aerospace engineers have developed requirements for the unprecedented Human Landing System, also known as HLS. When ready to launch, this system will finally bridge mankind with a long-term presence on the Moon and ultimately on Mars. The astronauts, preselected to take this flagship journey, will include the first woman and the first person of color ever to step foot on the south side of the Moon and ultimately Mars.
As a transformational coach, she uses the bio-individuality philosophy, meaning everyone is unique. What is one person's food can be another person's poison. She is Certified at the Institute of Integrative Nutrition Health Coach.
Shehnaz is the author of the Quantum Being. Part memoir and part guide for humanity, this book will bridge science and spirituality to help the reader realize the truth of their magnificence as human beings on the journey to manifest their own miracles.
Her quest for understanding life force energy has provided her with various certifications as an Energy Healer including a certified Life Activation Practitioner, certified Access Consciousness Bars Healer, and certified Reiki Level II.
(This talk will be coming to you live from the U.S.)
Saturday 28th Jan. 1230 – 1330 Lunchtime Workshop
Tom O Donoghue:
'Astrophotography Workshop'
Bio: Tom O Donoghue is a native of Tuam, Co. Galway and is our 'local' astrophotographer. Tom is a well-known figure among the Irish astronomy community. One of Ireland's leading astrophotographers, Tom's work has won several awards, and has been published in magazines such as "Astronomy and Space", The BBC's "The Sky At Night", "Astronomy Now", the French "Astronomie Magazine", and "Practical Astronomer". Those familiar with our Astrofest will have seen Tom's amazing images bring colour and the the wow factor to our festival each year.
For those interested in the more hands-on aspects of astronomy, Tom will run an astrophotography workshop during the lunch break. It is a perfect opportunity to gain valuable knowledge from one of the experts. Tom, as always will be happy to answer any of your questions, so don't be shy!
Saturday 28th Jan. 1930 – ?!  – Festival Dinner
Why not finish off our busy festival with a relaxed and fun festival dinner where you can mingle with our guest speakers and fellow attendees and discuss what we hope will be a fantastic event.
ONLINE BOOKING IS NOW CLOSED
Please purchased tickets at event