GAC September Meeting by Eamonn Ansbro
September 4 @ 7:30 pm

-

9:30 pm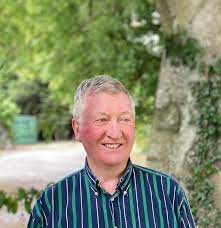 Galway Astronomy Club are pleased to announce details of our next club meeting, which will take place at 7.30 pm on Monday the 4th September in the Menlo Park Hotel, Terryland, Galway.
Talk:  'Unidentified Anomalous Phenomena (UAPs) or UFOs'
With all the media coverage this year about Unidentified Anomalous Phenomena in the United States and elsewhere we are delighted to be able to invite an expert in the field to speak to us tonight. Eamonn Ansbro has over 30 years of experience investigating these phenomena using scientific methods. He has been interviewed by the media in Ireland several times this year as an expert to give his views on these sightings. We are delighted to have him speak to us to enlighten us on what exactly is going on 'up there'.
Speaker: Eamonn Ansbro
Eamonn Ansbro is a qualified astronomer and works in the space industry involved in optical satellite communication. He has had a long passion of involvement in many aspects of astronomy. As a member of the UK SETI Research Network he has been researching and applying instrumentation to determine if the UAP are techno signatures around the earth.
New members and attendees on the night are welcome. We look forward to your company. 
Share This Story, Choose Your Platform!