GAC December Meeting by Dr Aaron Golden (University of Galway)
December 4 @ 7:30 pm

-

9:30 pm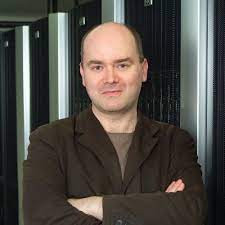 Galway Astronomy Club are pleased to announce details of our December club meeting, which will take place at 7.30 pm on Monday the 4th December in the Menlo Park Hotel, Terryland, Galway.
Talk: 'A Short History of Astronomical Instrumentation Development at the University of Galway'
This is and opportunity to get a rare insight into the fantastic work that goes on behind the scenes in the University of Galway's physics and astronomy departments. There will be instrumentation on display and what is sure to be and interesting story of how the university became one of the leading optics research centres in the world.
Speaker: Dr Aaron Golden (University of Galway)
Aaron Golden graduated with a B.A. in Natural Sciences (Experimental Physics) from Trinity College Dublin in 1991, a M.Sc. in Computational Science from the Department of Applied Mathematics & Theoretical Physics at Queens University Belfast in 1992, and completed a PhD in Astronomy at the School of Physics, National University of Ireland, Galway in 1999 – during his doctoral studies he was a Visiting Scholar to the Department of Astronomy at UC Berkeley in 1998. Dr. Golden was appointed a lecturer in IT at NUI Galway in 1999, moving to the School of Mathematics, Statistics and Applied Mathematics in 2008. In 2004 Dr. Golden was a Visiting Astronomer at the Paris Observatory, and a Human Frontier Science Fellow to the Albert Einstein College of Medicine in New York City – in 2007 he was awarded a Short Term Fellowship by the European Molecular Biology Laboratory to visit the Institute for Molecular Biology in Heraklion, Greece. On leave between 2011 and 2015, Dr. Golden was an Associate Professor of Genetics at the Albert Einstein College of Medicine, as well as a Research Associate Professor of Mathematical Sciences at Yeshiva University and a Research Associate at the Department of Astrophysics at the American Museum of Natural History and was also a consultant to NASA's Planetary Sciences Division. In 2016 he returned to resume his faculty duties in NUI Galway, and in 2017 was appointed Research Associate/Visiting Astronomer to the Armagh Observatory and Planetarium.
In 2001 the International Astronomical Union approved the naming of minor planet 11451 as "Aarongolden" in recognition of his contributions to professional astronomy.
New members and attendees on the night are welcome. We look forward to your company. 
Share This Story, Choose Your Platform!