Next club meeting – 'Longitude – Astronomers v Clockmakers' by Derek Dempsey (Newport Astronomy Club)
March 2, 2020 @ 7:30 pm

-

9:30 pm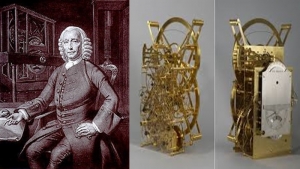 Talk: 'Longitude – Astronomers v Clockmakers'
This talk will take you back to the fascinating story of the 18th century longitude problem and the prize on offer to find the solution. A time way before GPS or indeed Google Maps. It describes the curious attempts and methods used to solve the problem. From astronomy to engineering and a lot in between. It is the story of one man's eventual amazing solution and his struggle to claim the prize.
Speaker: Derek Dempsey
As a teenager in secondary school, Derek Dempsey became firmly hooked on astronomy by the excitement of the Apollo moon landings and has been reading about the subject and observing the night sky ever since. Derek graduated from the UCD School of Engineering in 1978 and has spent his professional life working in telecommunications – but has always found time for amateur astronomy. He is one of the founder members of the Newport Astronomy Club, motivated in no small part by the Gold Tier accreditation of the Mayo Dark Sky Park in May 2016 by the International Dark Sky Association.
Share This Post, Choose Your Platform!