Our First Talk of 2019 Entitled "Facing The Sun" by Michael Gibbons on Monday January 7th at 7.30 pm in the Harbour Hotel.
January 7, 2019 @ 7:30 pm

-

9:30 pm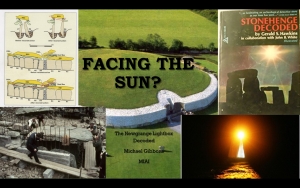 Michael Gibbons is one of Ireland's leading field archaeologists. Born and raised in Clifden, Connemara where he still lives with his family, Michael is a graduate of University College Galway with a degree in History and Archaeology. He is a member of the Institute of Archaeologists of Ireland with thirty years of experience as an archaeologist and completed a 5 year term on the Archaeology Committee of the Heritage Council. He has worked with the Department of Antiquities in Jerusalem and for the Museum of London City Excavation Programme.
Michael will be talking about the Newgrange Lightbox
The Newgrange Lightbox Decoded:
In the 1960s and early 1970s Newgrange was extensively reconstructed/remodelled by Professor O'Kelly and the OPW. Although the public record of the work has remained extremely limited, the reconstructed Newgrange nevertheless became a global heritage icon. Notably, the "light-box"/roof-box and its apparent connection with the winter solstice, coming as it did just after the publication of "Stonehenge Decoded," became an anchor point in the world of Archaeo-Astronomy as well as Irish identity in an increasingly secular world. Controversial from the outset, Irish Heritage Bodies and senior archaeologists continue publicly to treat the reconstruction as broadly authentic while Palle Eriksen, a leading Danish archaeological went so far as to refer to the mound's transformed white quartz façade as a "fake" which should be re-reconstructed. In this independent study, available stratigraphic, archival and photographic evidence will be used to reconsider the authenticity of Newgrange and its Lightbox.