Next Club Meeting: Making The Extraordinary Possible For Amateur Astronomers" By Eamonn Ansbro
February 10 @ 7:30 pm

-

9:30 pm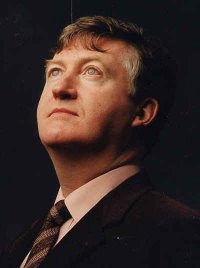 Talk: "Making the Extraordinary Possible for Amateur Astronomers"
How a background in meteorology, optics, astronomy and instrumentation has led to new understandings and, ultimately, new robotic observatory facilities that amateurs will be able to use.
.
Speaker: Eamonn Ansbro (Kingsland Observatory)
The youngest generation of Galway amateur astronomers might not be aware of how Eamonn Ansbro introduced the field of industrial optics to Ireland in the late 1970s, or of his astronomy degrees at the U. of Sydney or the Open University's Institute of Planetary Science, or his 10-year statistical survey of Edgeworth Kuiper Belt Objects from Ireland, or his developments of a wide range of instrumentation for astronomy and terrestrial applications, or his various discoveries confirmed by NASA and featured on BBC and RTE.
Adding to his prior  contributions to Irish astronomy, Eamonn is now developing a significant resource to be made available to professionals and amateurs alike—a unique suite of robotic instruments based in Southern Spain.
This talk will include information that will assist amateur astronomers of all levels in understanding how they can get the most out of their existing equipment. It will also open the doors to new approaches they have never before been able to consider. Along the way it will provide entertaining stories about the road that led to making these developments possible.
All are welcome and we look forward to your company.